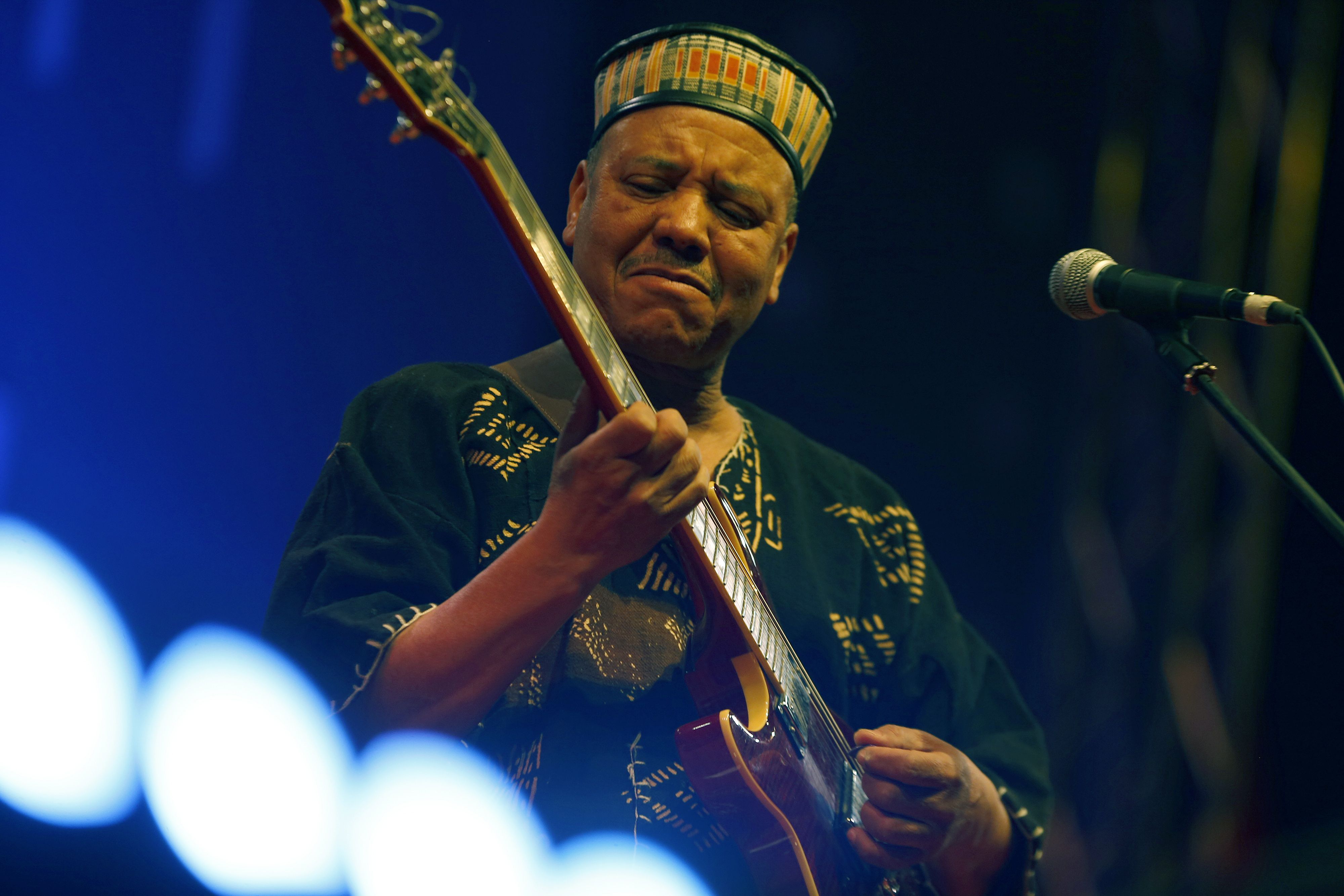 Next up, a fabulous concert by the great Majid Bekkas and his band.  It will be a wonderful night of music at the Sultan Room in Bushwick.  Gnawa meets the Blues, followed by a set by DJ Soul K.  Hope to see you there, grab your tickets now!!
Majid Bekkas Gnaoua Blues Band
Tue, Oct 11 @ 7:00PM
The Sultan Room at the Turk's Inn, 234 Starr Street, Brooklyn, New York 11237
Majid Bekkas, the Moroccan master of guitar, guembri, and oud merges tradition and the future, as he has done with jazz innovators like Archie Shepp and Joachim Kuhn. The result is the most soulful fusion of swirling, entrancing Gnaoua playing and blues-drenched African American styles. 
In the 90s he began to experiment with the notes of the lute and the guembri that identify him so much, as well as singing and incorporating other instruments such as the flute and drums. He recorded 20 albums with different line-ups and won multiple awards. 
Majid Bekkas is touring to promote his new album: "Joudour", an open-minded cooperation between the Gnaoua music's essence and the Blues. Joining Bekkas are Bouhssine Foulane (ribab), Nor Edine Bahha (keys), Oussama Chtouki (bass), and Oussama Mougar (drums). Joined by DJ Soul K. 
This is a 21+ event. 
Presented by H'Art Prod in partnership with Brooklyn Maqam