Brooklyn Maqam regretfully announces that because of visa complications, Firas Andari will not be making it to the US to perform.  We are really disappointed, but remain committed to presenting beautiful music in place of his scheduled performances.

Palestinian vocalist Mona Miari will be stepping in to perform at the Lincoln Center Atrium this Saturday at 7:30pm.  Mona is a wonderful vocalist and we are excited to present her at this gorgeous venue.  We can't wait to see everyone there for this FREE show!  

Habibi Festival will be announcing their new lineup shortly, keep an eye on their website, and we hope to see everyone at Joe's Pub for the amazing week of music they have in store.

Thanks, as always, for your support.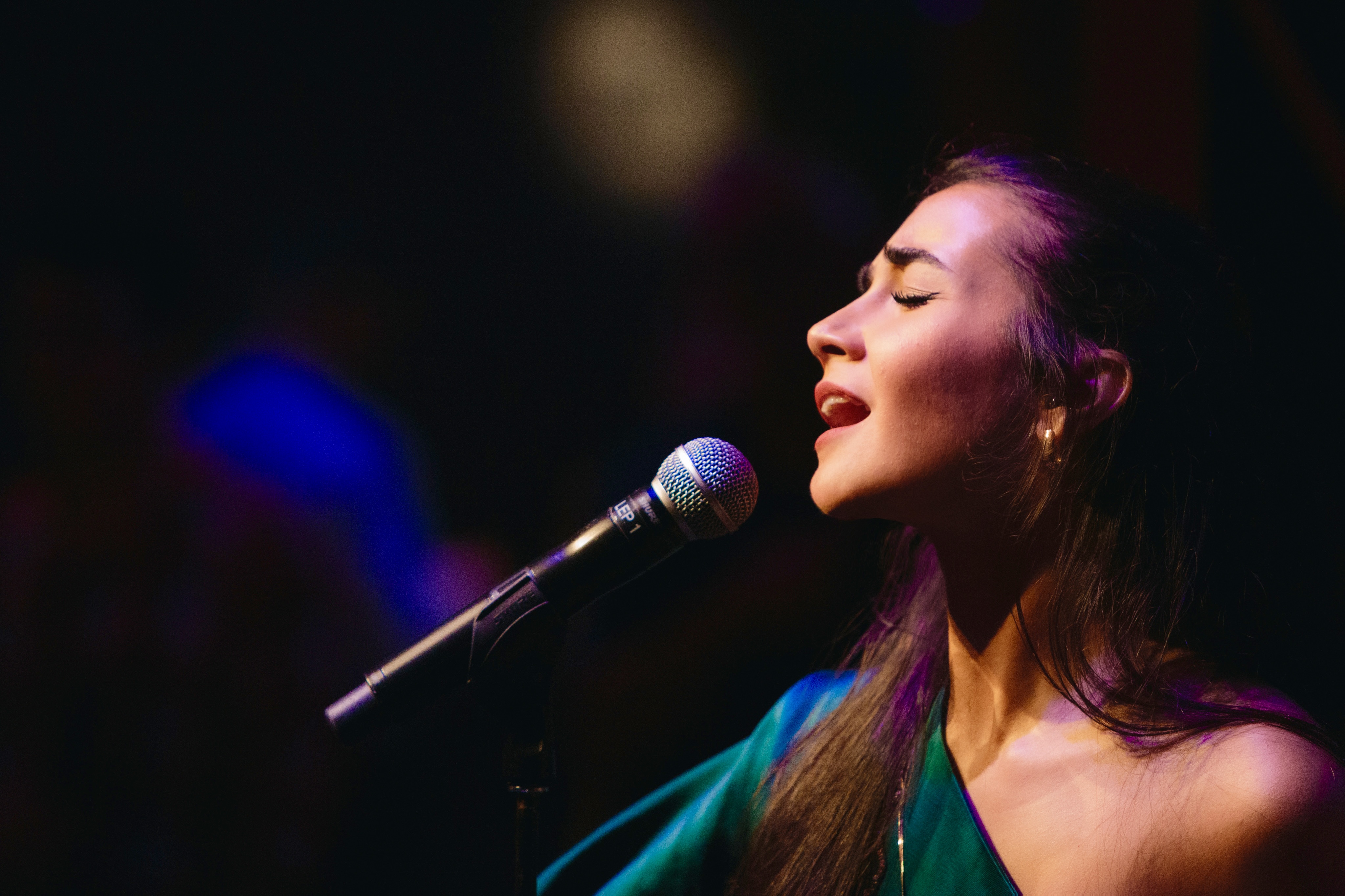 Mona Miari and Tarab Ensemble 
7:30pm, Saturday, September 30, 2023 
David Rubenstein Atrium at Lincoln Center 61 W 62nd St, New York, NY 10023 
FREE
There are two ways to access this free event: 
1. General Admission, first-come first-served. Just show up! 
2. Fast Track, opening the Monday before the event at noon. For more information, visit http://www.lincolncenter.org/series/lincoln-center-presents/mona-miari-and-tarab-ensemble
Mona Miari and Tarab Ensemble
Mona Miari - vocals 
Sami Abu Shumays - violin 
Zafer Tawil - oud 
John Murchison - qanun 
Gilbert Mansour - percussion 
Johnny Farraj – riq
Growing up influenced by various cultures, Mona Miari is dedicated to showcasing the richness of Arabic culture and music. She embarked on a professional music career, taking part of various cultural festivals and concerts where she combines Palestinian/Levantine folklore into her performances and repertoire, expressing her diverse upbringing by exploring and reapplying the Arabic languages to different music genres, embracing global influences. She has graced stages worldwide across the U.S., the Arab World, and Europe, captivating audiences with her mesmerising, elegant talent at various prestigious venues and festivals such as Umbria Jazz Festival, Palermo Classical Jazz Festival, BAM, Steri Hall (IT), Drom, and many others. With boundless talent and unwavering dedication to cultural enrichment, Mona Miari continues to inspire, leaving an indelible mark on the music world through her unique artistry and commitment to exploration.