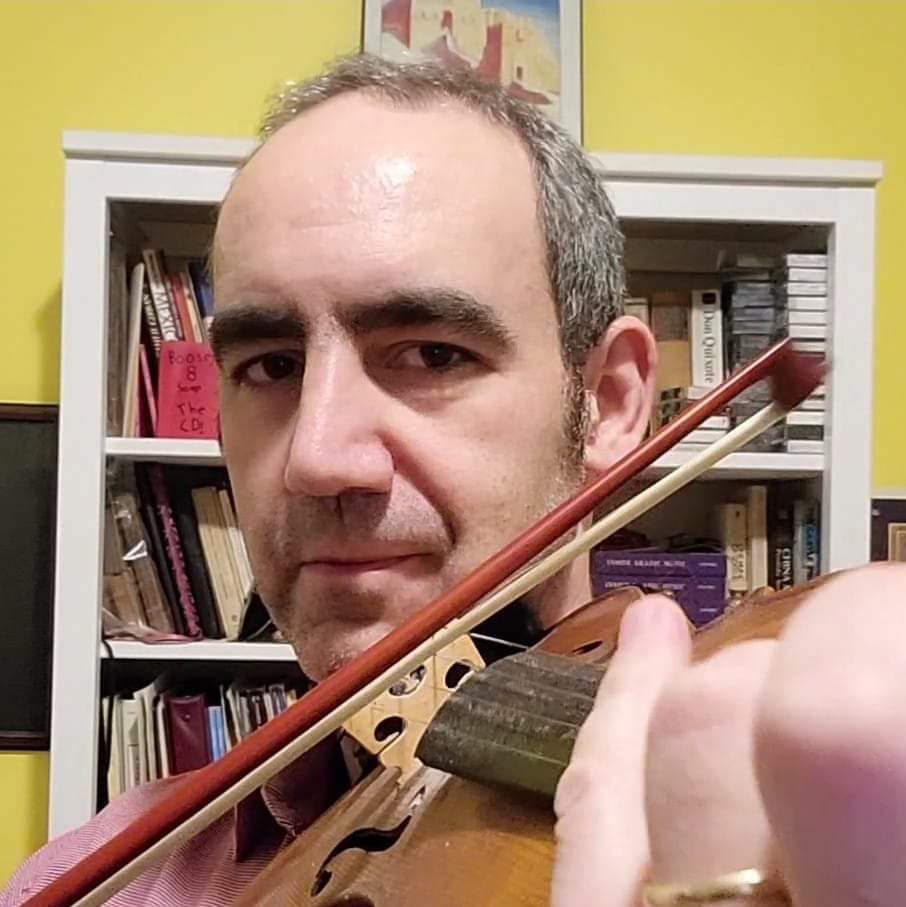 Looking forward to another great night of music at Sisters, this time with a set by Sami Abu Shumays and his ensemble.  Come enjoy the set, and stay for the jam!
Sami Abu Shumays - Wasla Nairuz
Tuesday May 23rd 2023 
8pm (7:30pm Doors) 
SISTERS - 900 Fulton St, Brooklyn, NY 11238 
$20 Admission
Stick around for the Arabic Music Jam after the set!
Sami will perform a suite of songs (a wasla) in Maqam Nairuz, a beautiful variety of Maqam Rast.  Linking songs by maqam allows for an in depth exploration of that particular mood or musical mode, and is a way to build toward Tarab.  This wasla will begin with Syrian muwashshahat, move to Egyptian taqatiq (light songs), and conclude with the popular 19th century Dawr Aslil-Gharam - and will of course include instrumental pieces and improvisations by the master musicians accompanying Sami.
Featuring:
Sami Abu Shumays, vocals & violin
Ameer Armaly, oud
Johnny Farraj, riqq
Gideon Forbes, ney