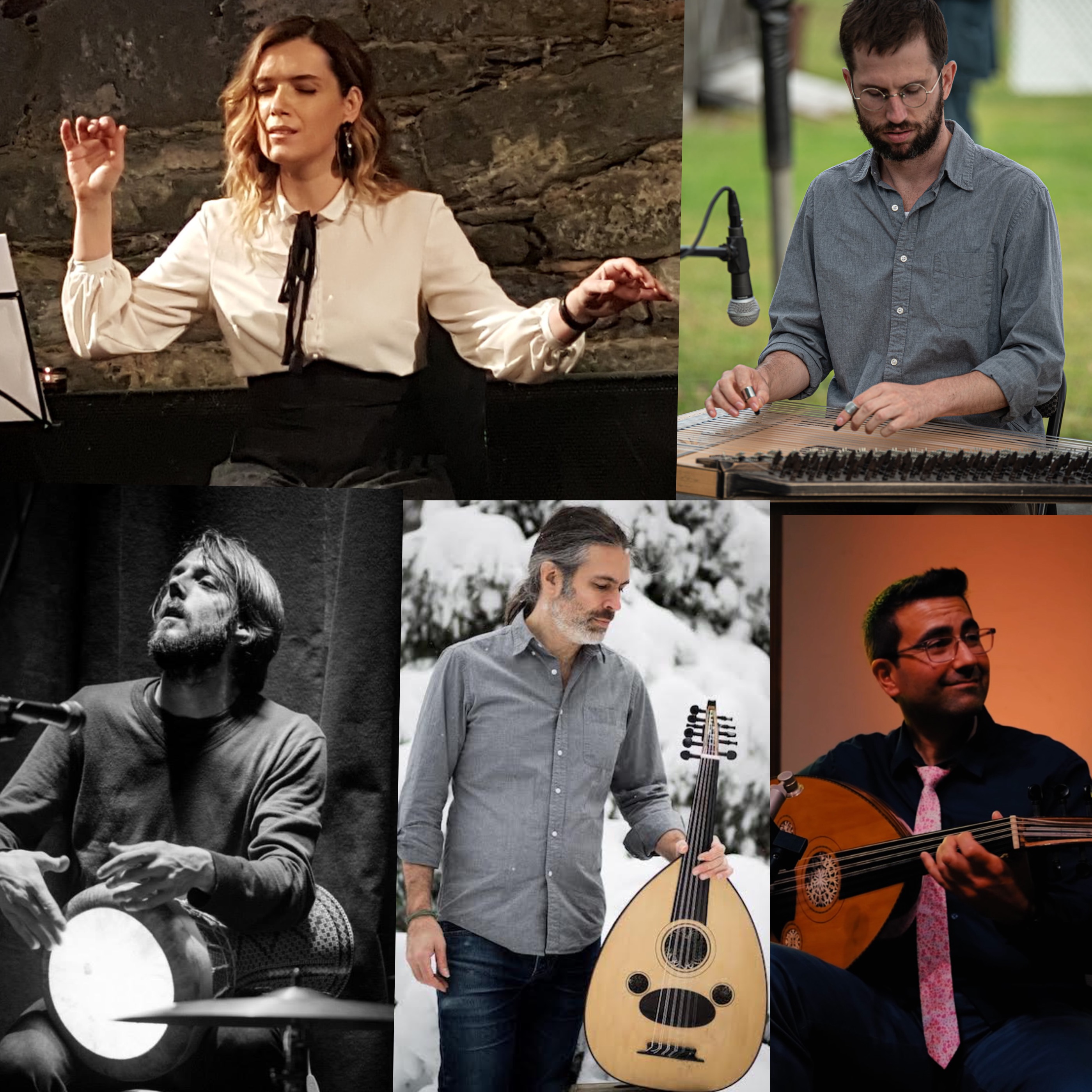 Philip Mayer and Friends
Tuesday July 25th 2023 
8pm (7:30pm Doors) 
SISTERS - 900 Fulton St, Brooklyn, NY 11238 
$20 Admission
Stick around for the Arabic Music Jam after the set!
Tonights concert will feature an exciting lineup of  musicians showcasing the rich and beautiful tradition of 20th century Turkish maqam. With a repertoire full of compositions written by some of the centuries greatest composers, we can expect a night full of expressive melodies and evocative songs about love, life and death.
Featuring:
Aslihan Erkisi - voice
Adam Good - oud
Philip Mayer - percussion
John Murchison - kanun
Mavrothi Kontanis - violin