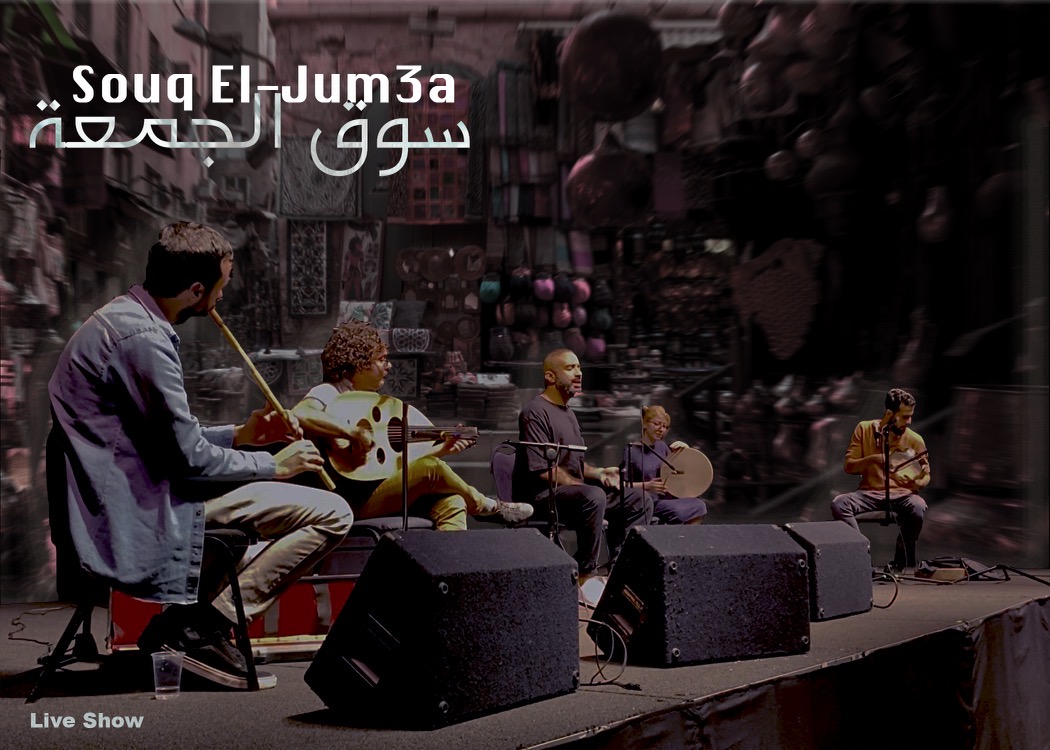 Join us for the next installment of our monthly series at Barbes, featuring Boston-based Souq El-Jum3a! 
Souq El-Jum3a at Barbes 
7pm, Wednesday April 12th 2023 
Barbes - 376 9th St, Brooklyn, NY 11215 
$20 cover
Souq El-Jum3a (Friday Market) will perform at Barbes a combination of original compositions and classical songs from their unique repertoire. The audience will enjoy songs, poems, and stories redolent with the scents of the past, yet anchored in the moment of now. Souq El-Jum3a will donate all ticket proceeds to the relief of people affected by the Earthquake in Syria/Turkey.
Featuring: 
Hussam Jefee-Bahloul - Oud 
Mohammad Salah Ali - Vocals 
Ghassan Sawalhi - Percussion 
Lana Awad: Frame Drum 
Rami AbuOlaya - Nay
Souq El-Jum3a is a group of immigrant musicians and artists from the Arab world presenting original songs that aspire to preserve the essence of classical Arabic music. The project strives through collaboration of artists through the mediums of song-making and music videos. The name of the project takes its meaning from (Friday Market) which is a spontaneous market (or souq) that assembles weekly on the holy day of Friday in many cities across the Arab world. Souqs where people from all walks of life gather to socialize and market. Artists come to our "souq" to collaborate and create. A modern day "Souq Okaz" for song-making, if you will. The new project has released multiple songs and music videos and performed locally and virtually to fans around the world.