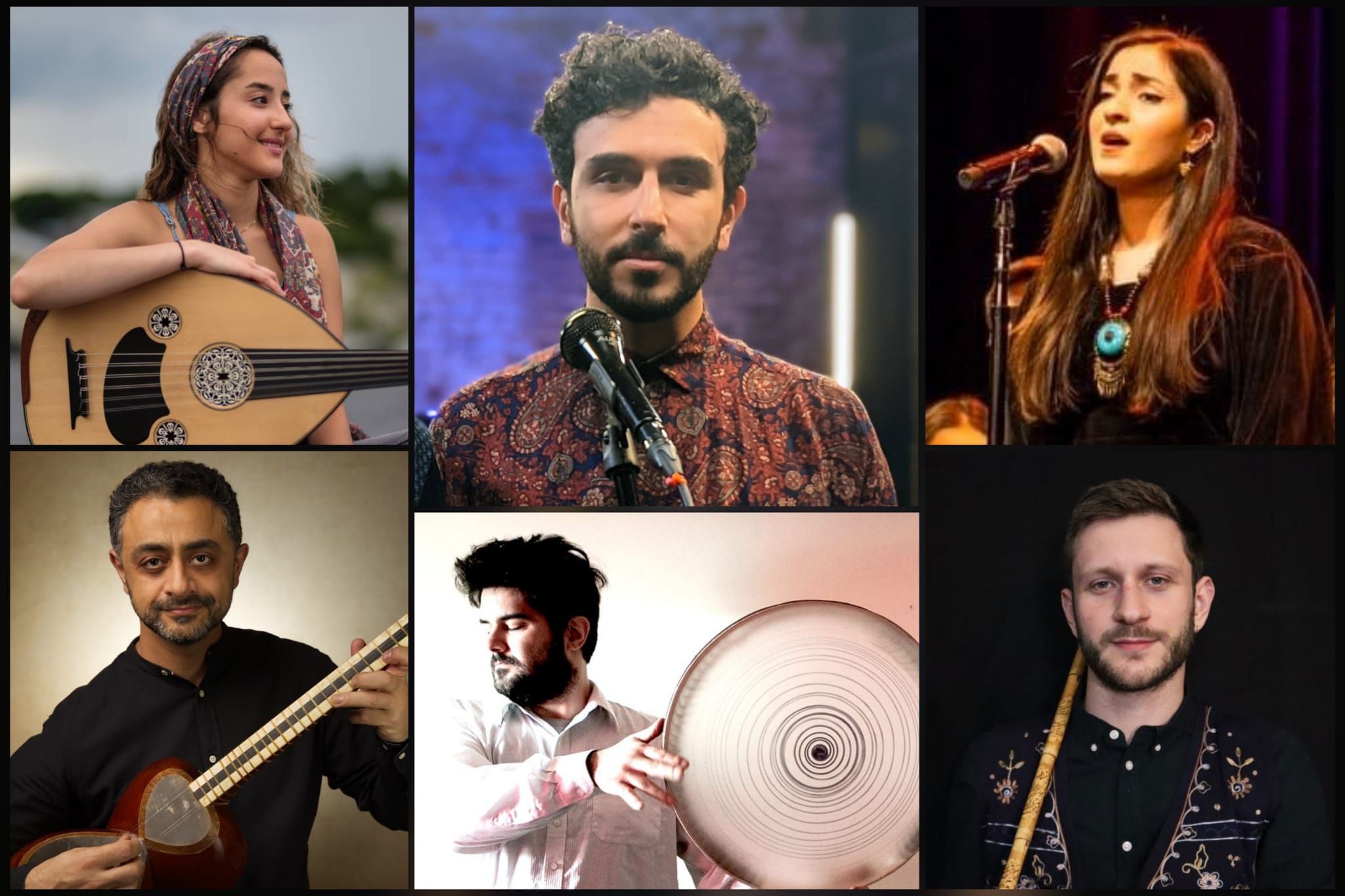 Brooklyn Maqam Presents 
PARHĀM HAGHIGHI: 'Songs of Birjand' 
May 11th 7pm 
$20 suggested 
Paying tribute to his roots, Parhām Haghighi once again will be back in Barbés, with a selection of regional folk music of Iran, in particular the music of South Khorasan, the city of Birjand, where he is originally from. Unique rhythms meet Persian modes (Dastgah) played by musicians of Iranian origin from New York and Boston. 
Parhām Haghighi - vocals 
Mahya Hamedi - vocals 
Bahar Badieitabar - Oud 
Hidayat Honari - Tar/Setar 
Daro Behroozi - Ney 
Martin Shamoonpour - Daf 
Parham Haghighi is a music producer, vocalist and pianist, originally from Mashhad, Iran. He moved to the United States in 2012 to study at Berklee College of Music in Boston where he graduated, Summa cum Laude, in Contemporary Writing and Production. During his time at Berklee, Parham had the chance of working as a performer and arranger with some of the world-renowned musicians including Javier Limon, Simon Shaheen, Joyce Moreno, and Zhang Bichen to name a few. A recipient of Berklee's "Outstanding Achievement Award", Haghighi currently lives in Brooklyn, NY and has been performing as a vocalist and pianist at the music festivals, universities and venues across Iran and the US. 
If you can't make it in person, you can stream it here! https://www.viewcy.com/e/brooklyn_maqam_presen_2