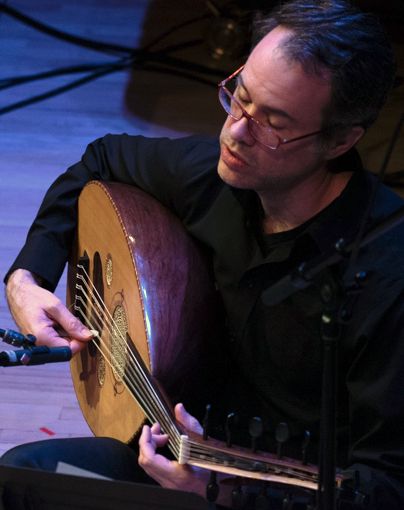 Our monthly series at Barbes continues!  This time with one of our favorite bands bringing together jazz and Arabic maqam in a modern and genuine synthesis of styles. 
Nashaz at Barbes
7pm, Wednesday February 8th 2023
Barbes - 376 9th St, Brooklyn, NY 11215
$20 cover 
Dubbed "one of New York's most eclectic, interesting oudists" by NY Music Daily, Brian Prunka's band Nashaz finds unexpected kinship between jazz and Arabic music, playing original music that stays true to the maqam tradition of the middle east while keeping the spontaneous interplay and energy of jazz at the forefront. 
"Nashaz has found that sweet spot between jazz, Arabic rhythms, and traditional Middle-Eastern melodies" (Brooklyn Magazine, "5 Bands You Need to Know in Brooklyn's Arabic Music Scene") 
Featuring:
Matt Darriau (reeds)
Kenny Warren (trumpet)
John Murchison (bass)
Philip Mayer (percussion)
Chris Stromquist (drums)