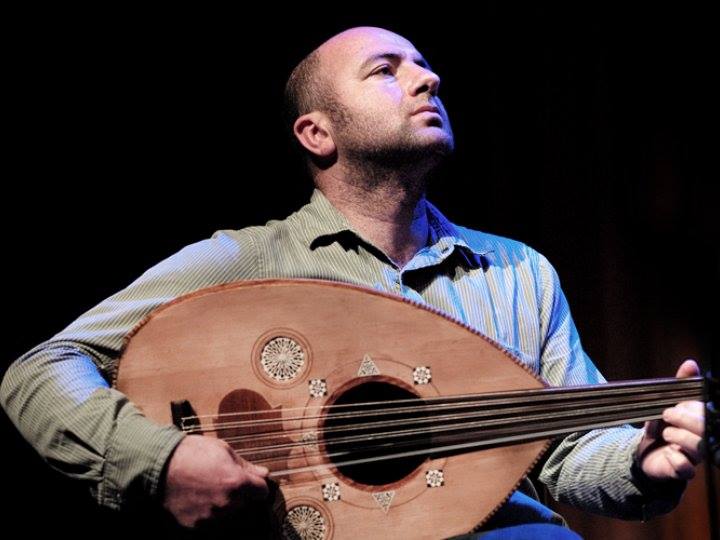 Really looking forward to welcoming back Palestinian oudist Zafer Tawil!  Always a wonderful night with Zafer on stage.  Come for the music, stay for the jam!
Zafer Tawil + Arabic Music Jam
Tuesday April 25th 2023 
8pm (7:30pm Doors) 
SISTERS - 900 Fulton St, Brooklyn, NY 11238 $20 Admission
Stick around for the Arabic Music Jam after the set!
New York based Palestinian-American Zafer Tawil is a virtuosic performer on the oud, violin, qanun and a full range of Arab percussion instruments. He has performed with numerous musicians ranging from Sting to Arab music greats such as Simon Shaheen, Chab Mami, and Bassam Saba to avant-garde composer/performer Elliot Sharp, among others. Zafer has composed music for a number of films including the Oscar-nominated Jonathan Demme film Rachel Getting Married.
Co-produced by New York Arab Festival -- www.newyorkarabfestival.com