Really looking forward to welcoming back the Maeandros Ensemble to Barbes!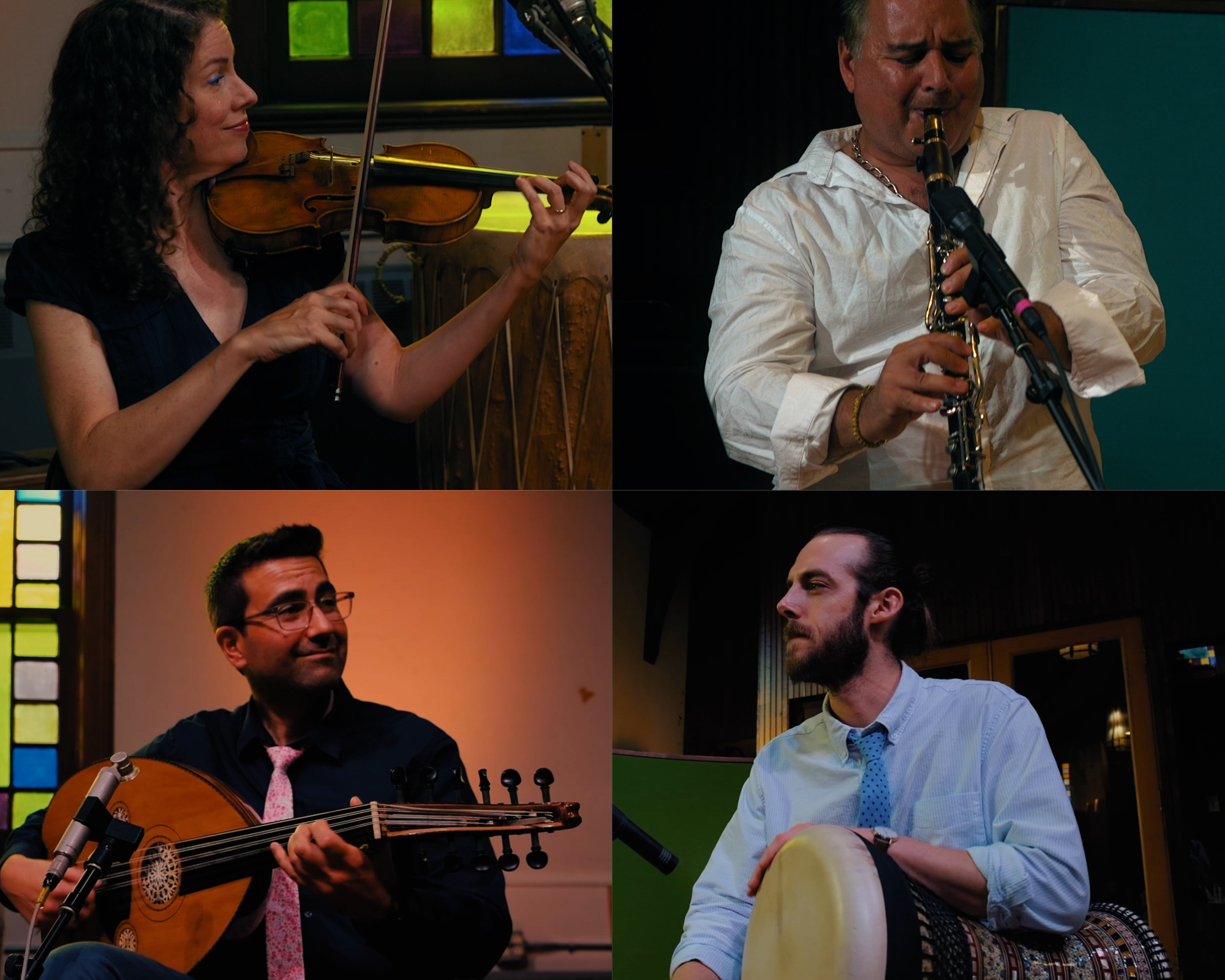 Maeandros Ensemble at Barbes 
7pm, Wednesday March 8th 2023 
Barbes - 376 9th St, Brooklyn, NY 11215 
$20 cover 
For over 15 years, the members of the Maeandros Ensemble have collaborated in concerts, workshops and recordings to bring old songs from the 78 rpm records of Greece and Turkey back to life, while also featuring original music and arrangements that blend in seamlessly and feature each member's unique talents and background. 
Featuring: 
Lefteris Bournias - clarinet 
Megan Gould - violin 
Philip Mayer - percussion 
Mavrothi Kontanis - oud, guitar & voice 
Lefteris Bournias was born in Queens and grew up there as well as in Greece. Lefteris has played the clarinet since age 11, and has performed and recorded with a long list of top performers in the US and abroad. As a diverse musician and composer, Bournias' style combines Greek traditional, Greek and Turkish Roma, Classical, and elements of Jazz (rhythmical and harmonic). With a special sound that emanates from his clarinet, he is a wanted man both live and in the studio. 
Megan Gould (violin) is one of NYC's most versatile performers, composers and arrangers of Middle Eastern, Greek and popular music. Her comfort within a wide range of styles, her responsiveness to other musicians on stage, and a soulful improvisational style make Megan a sought-after element in many musical projects, from Natalie Merchant to Broadway shows. 
Philip Mayer is a New York City based drummer and percussionist featured alongside Natalie Merchant and in the Broadway musical 'The Band's Visit' which won 10 Tony Awards. Aside from the drum set work, Mayer also loves playing Arabic and Turkish music, a passion which has taken him all over the world. 
Mavrothi Kontanis is a multi-instrumentalist, singer, composer and educator born and raised in the US, but with roots in Halkidiki, Greece. Mavrothi's main instrument is the oud, and his vocal style is inspired by early recordings from Greece and Turkey.