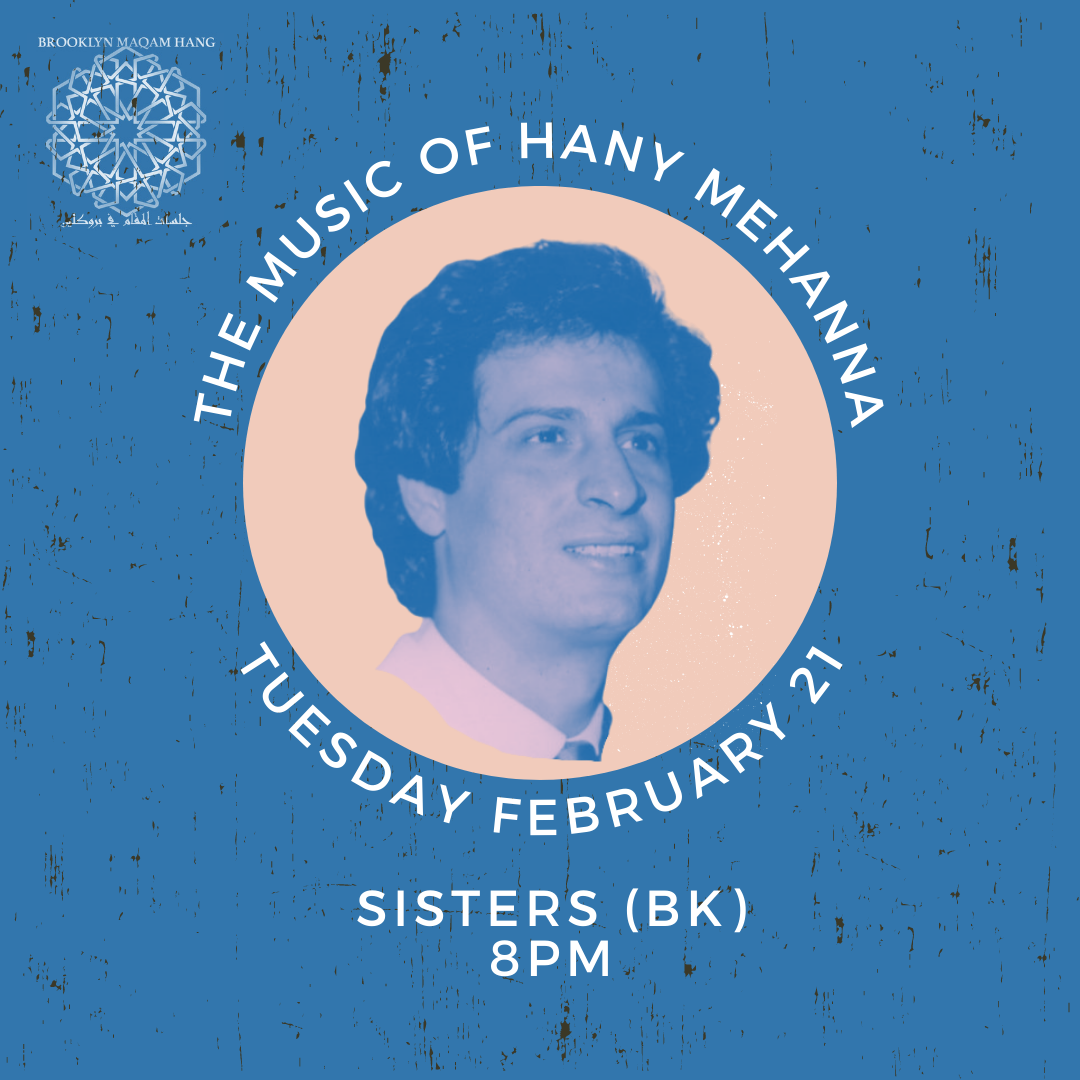 So excited for this one!  Very rare to hear the music of this unique master Arab keyboardist played live.  Not to be missed!!
The Music of Hany Mehanna 
Tuesday February 21st 2023 
8pm (7:30pm Doors) 
SISTERS - 900 Fulton St, Brooklyn, NY 11238
$20 Admission 
Stick around for the Arabic Music Jam after the set! 
Hany Mehanna is a musician and composer living in Egypt. As a master keyboardist, Mehanna performed alongside Umm Kulthum, Abdel Halim Hafez, and was a member of Al Firka Al Masiya (The Diamond Orchestra). The music performed will be a selection of his compositions for orchestra, film scores, and songs from his 1973 album "The Miracle of the Seven Dances". 
Featuring: 
Mohamed Araki - keyboard 
Dave Adewumi - trumpet 
Gideon Forbes - nay 
Sami Abu Shumays - violin 
Sarah Mueller - violin 
Josh Farrar - electric guitar 
Marwan Allam - bass 
Johnny Farraj - percussion 
Philip Mayer - percussion