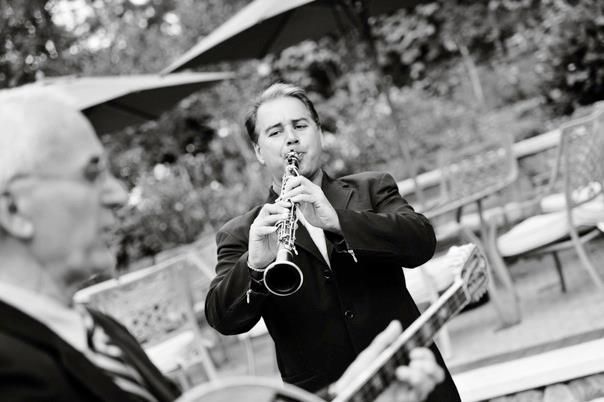 Join us this Wednesday for some beautiful Greek music!!  Led by master clarinetist Lefteris Bournias, Chiotosmirniotakia performs music from the Island of Chios and the Ege region. 
Chiotosmirniotakia at Barbes
Wed, Jul 13 @ 7:00PM
Barbes, 376 9th St, Brooklyn, NY 11215
Suggested donation $20
Featuring: Lefteris Bournias - clarinet Megan Gould - violin Philip Mayer - percussion 
Plus, special guests Rena Tsapelas, Pantelis Gatanas, and Stratos Gatanas 
Lefteris Bournias is the founder and leader of Apollo Orchestras, serving the Greek-American community with high-quality traditional and modern Greek music, as well as American music, for 25 years. Early in his career, he attended the Aaron Copeland School of Music, earning a B.A. in Performance and M.S. in Music Education. As a diverse musician, Lefteris' style combines traditional Greek, Gypsy, Classical and elements of Jazz. 
Lefteri performs at a variety of musical events and venues throughout the U.S., Greece and the rest of the world, and is known internationally as one of the top clarinetists in his field. He specializes in the duple Syrto and the Tsifteteli, both music styles of the Greek island Chios, and tours annually throughout the island. Lefteri also performs traditional Greek demotika (including tsamika and ipirotika) and is the founder and leader of the Kavala Brass Band, which plays traditional Greek music from the regions of Florina and Edessa (Western Macedonia).