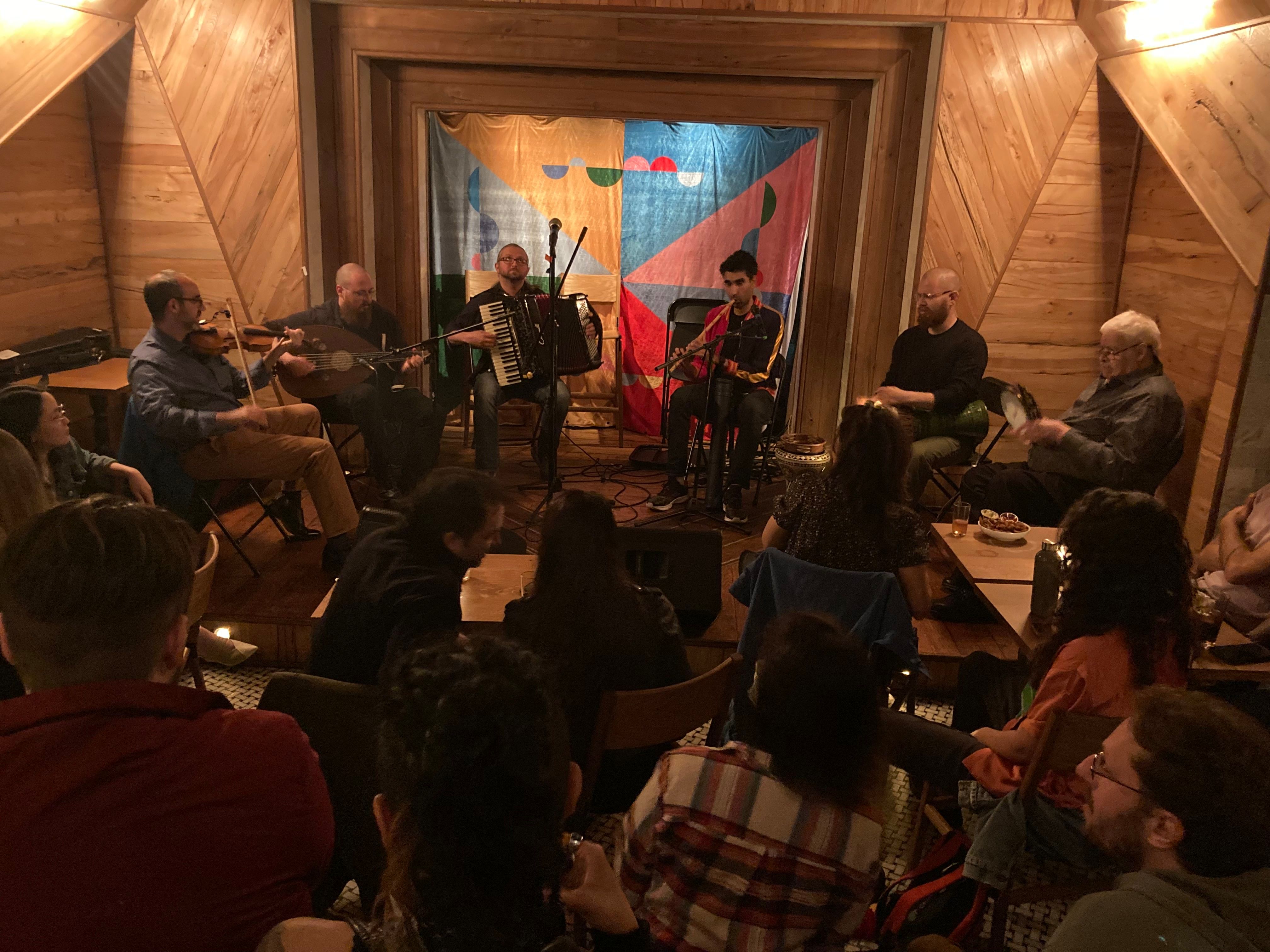 Arabic Music Jam at Sisters
8pm, Tuesday June 21st
The next Arabic music jam at Sisters is coming up! We hope you'll join us on June 21st - as usual, vibe is relaxed and music starts around 8pm. 
Bring your riq, oud, violin, etc., or just come and enjoy the music/vibe and meet some new friends at one of our favorite spots in Brooklyn. 
For first time musicians, come and talk to one of the organizers when you get there about joining in.