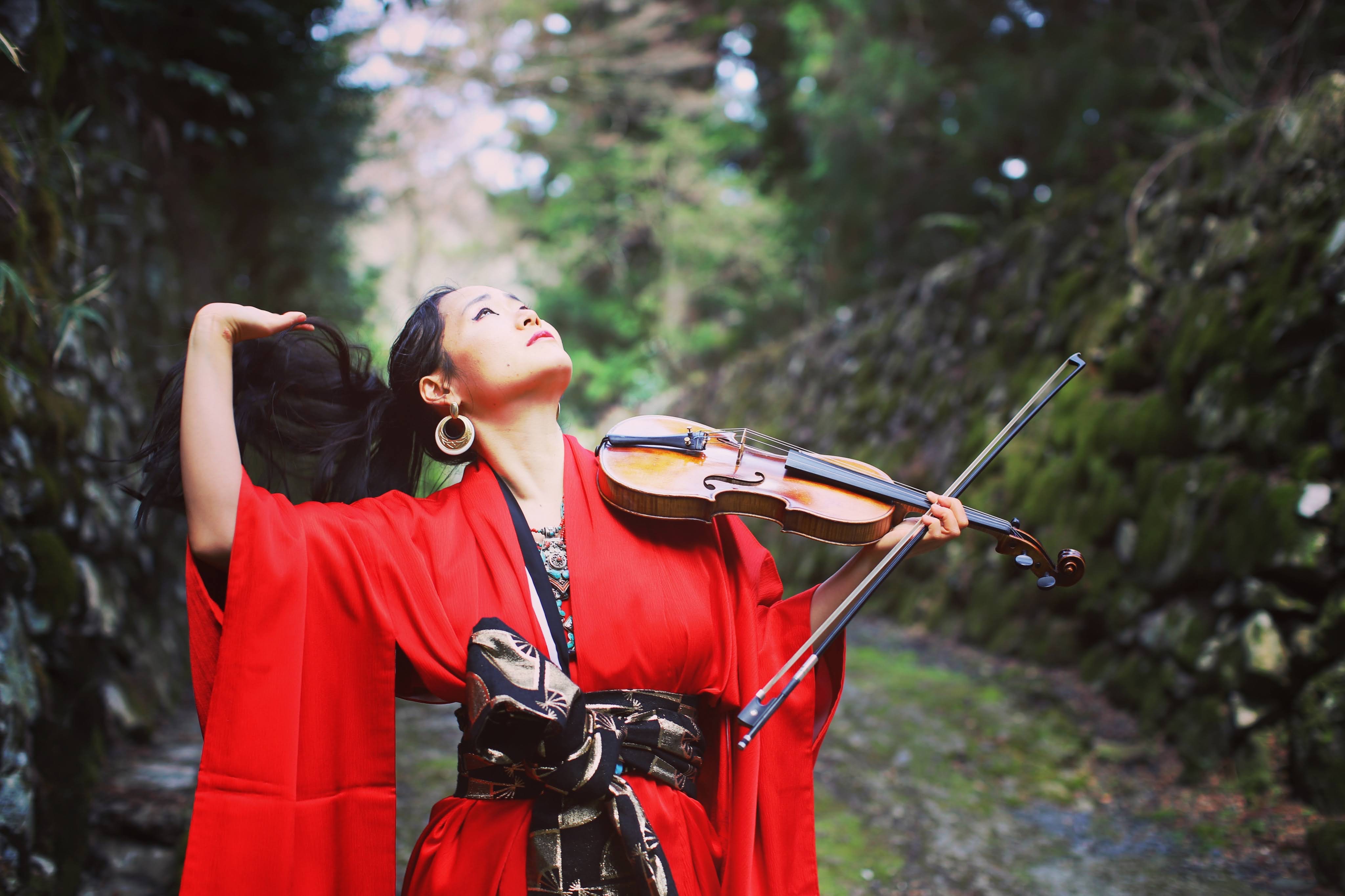 We are excited to be collaborating again with Operation Gig!, a community-led organization that hosts outdoor concerts around Ditmas park Brooklyn. Each weekend features shows on different beautiful porches around the neighborhood. 
Megumi Saruhashi Porch Concert - Operation Gig!
4pm-6pm, Saturday June 3rd 2023
"Japanese house" at 121 Buckingham Rd Brooklyn, NY 11226
Free!  
Megumi & Friends performs Megumi's original compositions that are inspired by three places she calls home: New York, Japan and Egypt.  
Megumi Saruhashi is a violinist and composer, who grew up around rice paddy fields in seaport city, Funabashi in Chiba Prefecture, Japan.  Having performed around the globe from Carnegie Hall to refugee camps in the Middle East, Megumi knows no boundary when it comes to performing music.  Megumi has embraced her credo "The earth is my home, the sky is my blanket. Wherever I go, I am home", with three bases she calls home, namely, Japan, New York and Egypt.  Megumi has also been active as a soloist with ensembles and orchestras in Cairo, especially with El Manara ensemble. She has frequently appeared at the Cairo Opera House as a guest soloist.
Featuring: 
Megumi Saruhashi, violin & compositions
Adam Good, oud
Kuba Cichocki, piano
Moto Fukushima, bass
Nezih Antakli, percussion
Brooklyn Arts Fund is sponsored, in part, by the Greater New York Arts Development Fund of the New York City Department of Cultural Affairs (DCLA) (@nyculture), administered by Brooklyn Arts Council (@bkartscouncil)