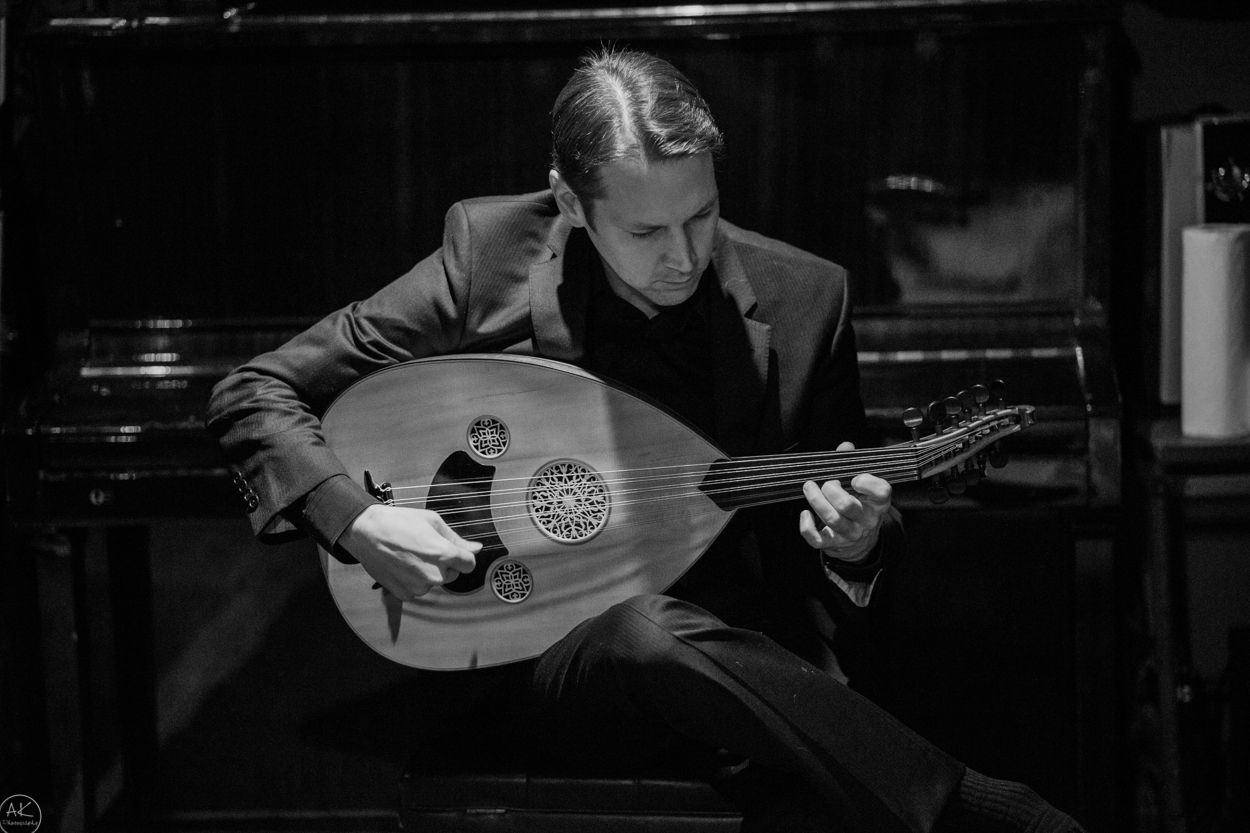 We are really looking forward to welcoming back oud maestro Kane Mathis for a night of original and classical Ottoman music!
Kane Mathis at Barbes
Wed, Dec 14 @ 7:00PM
Barbes, 376 9th St, Brooklyn, NY 11215 
Kane Mathis at Barbes 7pm, Wednesday December 14th 2022 Barbes -- 376 9th St, Brooklyn, NY 11215 $20 Admission 
Kane's Oud study began in 1998 with Mutlu Torun, the head of strings and composition at Istanbul's I.T.U. conservatory. In 2000 Kane began what would become five and half years of continual study with Oud virtuoso Münir Nurettin Beken. A year after completing his study Kane took over leadership of the Seattle Turkish Music Student Ensemble, a performing group that focused on Ottoman music theory and Fasīl performance. Kane has performed his original works all over the world with recent notable appearances including Werkstatt Der Kulturen in Berlin, Germany, the University of Sheffield, England, and the premier of his suite for solo Oud in Byblos, Lebanon. 
This program will combine traditional light classical repertoire with compositions from Kane's latest record 'Geminus' which has been on the North American Radio charts in the top 20 for over a year since its release. This evening's performing ensemble was assembled uniquely for this performance. 
Featuring:
Kane Mathis - Oud
Layale Chaker - Violin
Shane Shanahan - Percussion
John Murchison - Bass 
www.kanemathis.com